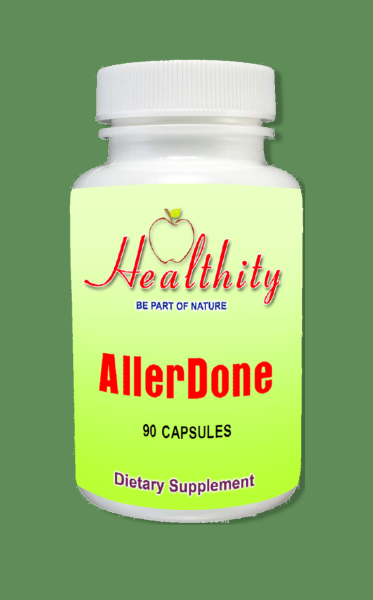 Allergy Relief
​​

AllerDone has been formulated by choosing the ingredients based on their antiviral fighting properties...
This formula is composed of 11 powerful ingredients such as...
1. Blessed Thistle (Herb)
Contains tannins which lend aid to diarrhea, coughs, and inflammation.
​
​2. Burdock (Root)
Contains chemicals that have activity against bacteria and inflammation.
​
​3. Cayenne (Fruit)
The fruit of the capsicum plant contains a chemical called capsaicin. Capsaicin helps reduce pain sensations when applied to the skin.


*These statements have not been evaluated by the FDA. This product is not intended to diagnose, treat, cure or prevent any disease.